An invention is a unique or novel device, method, composition or process. The invention process is a process within an overall engineering and product development process. It may be an improvement upon a machine or product or a new process for creating an object or a result. An invention that achieves a completely unique function or result may be a radical breakthrough. Such works are novel and not obvious to others skilled in the same field. An inventor may be taking a big step toward success or failure. This is a list of African inventors
An inventor is a person who creates or discovers an invention. The word inventor comes from the Latin verb invenire, invent-, to find. Although inventing is closely associated with science and engineering, inventors are not necessarily engineers nor scientists.
Some inventions can be patented. The system of patents was established to encourage inventors by granting limited-term, limited monopoly on inventions determined to be sufficiently novel, non-obvious, and useful. A patent legally protects the intellectual property rights of the inventor and legally recognizes that a claimed invention is actually an invention. The rules and requirements for patenting an invention vary by country and the process of obtaining a patent is often expensive.
Another meaning of invention is cultural invention, which is an innovative set of useful social behaviours adopted by people and passed on to others. The Institute for Social Inventions collected many such ideas in magazines and books. Invention is also an important component of artistic and design creativity. Inventions often extend the boundaries of human knowledge, experience or capability.
List of African inventors
Philip Emeagwali (born 23 August 1954)
Philip Emeagwali is a Nigerian computer scientist. He won the 1989 Gordon Bell Prize for price-performance in high-performance computing applications, in an oil reservoir modeling calculation using a novel mathematical formulation and implementation. List of African inventors
Due to cost, Philip Emeagwali was forced to drop out of school at age 14. But this didn't stop him from becoming one of the greatest computer pioneers of our time. In fact, he's often called "The Bill Gates of Africa."
As an adult, Emeagwali began studying nature, specifically bees. The construction of the honeycombed inspired him to rethink computer processing. In 1989, he put this idea to work, using 65,000 processes to invent the world's first massively parallel processing supercomputer — able to perform 3.1 billion calculations per second. That same year, Emeagwali received the Gordon Bell Prize for his application of the CM-2 massively-parallel
Selected publications
Emeagwali, P. (2003). How do we reverse the brain drain. speech given at
Emeagwali, P. (1997). Can Nigeria leapfrog into the information age. In World Igbo Congress. New York: August.
computer.
George Washington Carver (1864-1943)
George Washington Carver was an African  American an agricultural scientist and inventor who promoted alternative crops to cotton and methods to prevent soil depletion. He was the most prominent black scientist of the early 20th century.
Reputed inventions
Carver was given credit in popular folklore for many inventions that did not come out of his lab. Three patents (one for cosmetics; US 1522176, issued January 6, 1925, and two for paints and stains; US 1541478, issued June 9, 1925 and US 1632365, issued June 14, 1927) were issued to Carver in 1925 to 1927; however, they were not commercially successful. Aside from these patents and some recipes for food, Carver left no records of formulae or procedures for making his products. He did not keep a laboratory notebook. Mackintosh notes that, "Carver did not explicitly claim that he had personally discovered all the peanut attributes and uses he cited, but he said nothing to prevent his audiences from drawing the inference." Carver's research was intended to produce replacements from common crops for commercial products, which were generally beyond the budget of the small one-horse farmer. A misconception grew that his research on products for subsistence farmers were developed by others commercially to change Southern agriculture. Carver's work to provide small farmers with resources for more independence from the cash economy foreshadowed the "appropriate technology" work of E. F. Schumacher.
Garrett Morgan (1877-1963)
Garrett Augustus Morgan, Sr. was an African American an inventor, businessman, and community leader. His most notable inventions were a three-position traffic signal and a smoke hood notably used in a 1916 tunnel construction disaster rescue. His most notable inventions were a three-position traffic signal and a smoke hood (a predecessor to the gas mask) notably used in a 1916 tunnel construction disaster rescue. Morgan also discovered and developed a chemical hair-processing and straightening solution. He created a successful company based on his hair product inventions along with a complete line of hair-care products, and became involved in the civic and political advancement of African-Americans, especially in and around Cleveland, Ohio.
Hair care products
Morgan experimented with a liquid that gave sewing machine needles a high polish that prevented the needle from burning fabric as it sewed. In 1905, Morgan accidentally discovered that the liquid could also straighten hair. He made the liquid into a cream and launched the G. A. Morgan Hair Refining Company to market it. He also made a black hair oil dye and invented a curved-tooth comb for hair straightening in 1910
Smoke hood
Garrett Morgan invented a safety hood smoke protection device after seeing firefighters struggling from the smoke they encountered in the line of duty. His device used a moist sponge to filter out smoke and cool the air. It also took advantage of the way smoke and fumes tend to rise to higher positions while leaving a layer of more breathable air below, by using an air intake tube that dangled near the floor. The safety hood used a series of tubes to draw clean air of the lowest level the tubes could extend to. Smoke, being hotter than the air around it, rises, and by drawing air from the ground, the Safety Hood provided the user with a way to perform emergency respiration. He filed for a patent on the device in 1912, and founded a company called the National Safety Device Company in 1914 to market it.
Traffic light
The first American-made automobiles were introduced to consumers just before the turn of the twentieth century, and pedestrians, bicycles, animal-drawn wagons and motor vehicles all had to share the same roads. To deal with the growing problem of traffic accidents, a number of different versions of traffic signaling devices began to be developed simultaneously, starting around 1913.
Morgan had witnessed a serious accident at an intersection, and he filed a patent for a traffic control device having a third "warning" position in 1922. The patent was granted in 1923, though this was not the first system with a warning, a three-signal system being invented in 1920 by William Potts, and several other previous systems some of which had audible warnings.
Lewis Howard Latimer (1848-1928)
Lewis Howard Latimer was an African American and an  inventor and patent draftsman for the patents of the incandescent light bulb, among other inventions. His house is located near the Latimer Projects and is a historic house located at 34-41 137th Street in Flushing, Queens, New York City.  is house is located near the Latimer Projects and is a historic house located at 34-41 137th Street in Flushing, Queens, New York City.
Inventions and technical work
In 1874, Latimer co-patented (with Charles M. Brown) an improved toilet system for railroad cars called the Water Closet for Railroad Cars (U.S. Patent 147,363).
In 1876, Alexander Graham Bell employed Latimer, then a draftsman at Bell's patent law firm, to draft the necessary drawings required to receive a patent for Bell's telephone.
In 1879, he moved to Bridgeport, Connecticut, and was hired as assistant manager and draftsman for the U.S. Electric Lighting Company, a company owned by Hiram Maxim, a rival of Thomas A. Edison.While Latimer was there he invented a modification to the process for making carbon filaments which aimed to reduce breakages during the carbonization process. This modification consisted of placing filament blanks inside a cardboard envelope during carbonization. While in England on behalf of the Maxim light company he taught the entire process for making Maxim lights, including glassblowing in 9 months in order to get the factory up and running.
In 1884, he was invited to work with Thomas Edison. Along with the work he did with Edison, he was also responsible for translating data into German and French, as well as gathering that information.
Latimer also developed a forerunner of the air conditioner called "Apparatus for cooling and disinfecting".
In 1894, Latimer pursued a patent on a safety elevator which prevented the riders from falling out and into the shaft. In 1924, after the Board of Patent Control dissolved Latimer went on to work with Hammer and Schwartz until he retired
Patents
Light bulb
Latimer received a patent on January 17, 1882 for the "Process of Manufacturing Carbons", an improved method for the production of carbon filaments for lightbulbs.
The Edison Electric Light Company in New York City hired Latimer in 1884 as a draftsman and an expert witness in patent litigation on electric lights. While at Edison, Latimer wrote the first book on electric lighting, entitled Incandescent Electric Lighting (1890), and supervised the installation of public electric lights throughout New York, Philadelphia, Montreal, and London.
When that company was combined in 1892 with the Thomson-Houston Electric Company to form General Electric, he continued to work in the legal department. In 1911, he became a patent consultant to law firms
Marie Van Brittan Brown (1922-1999)
Marie Van Brittan Brown was a nurse and an African innovator. In 1966, she invented a video home security system along with her husband Albert Brown, an electronics technician. In the same year, they applied for a patent for their innovative security system, which was granted in 1969.
Invention
Inspired by how long it would take the police to arrive in her neighbourhood, Brown invented the first home security system. Her work hours were not the standard 9am – 5pm, and the crime rate in their Queens, New York City neighborhood was very high. Marie started her invention by creating three peepholes in the door to provide access for tall and average height people along with her children. The next step was setting up a camera that could adjust from peephole to peephole to allow people inside the house to look outside to see who was there. Marie wanted to find a way to view who was outside the house from any room and decided a wireless television system would work best. To do this, she used a radio-controlled wireless system that could stream the video to any television in the house.  Along with the video system, Marie and her husband created a two-way microphone system that would allow for communication between the family and the person at the door. Initially, the invention was difficult to sell to homebuilders because the cost of implementation was so high.  So, the Browns decided to, initially, build it in their own home hoping that would spark interest in home builders. . She also created a system to unlock the door remotely. Marie knew this would only help them know who was at the door or attempting to enter the home but would not improve the emergency response time. Knowing that the police or security response was slow she decided that there must be a quicker way for them to alert the authorities. To do so she invented a system that contacted police and emergency responders with just the tap of a button. She and her husband cited other inventors in their patent, such as Edward D. Phiney and Thomas J. Reardon. Even now, over fifty years later, her invention is still being used by smaller businesses and living facilities.
Although the system was originally intended for domestic uses, many businesses began to adopt Brown's system given its effectiveness. As a result of the innovation of a security system, she received an award from the National Science Committee, officially making her a "part of an elite group of African-American inventors and scientists." Brown was quoted in the New York Times as saying that with her invention "a woman alone could set off an alarm immediately by pressing a button, or if the system were installed in a doctor's office, it might prevent holdups by drug addicts."
The invention was essentially the first closed-circuit television security system and is the predecessor to modern home systems today. It was the foundation for video monitoring, remote-controlled door locks, push-button alarm triggers, instant messaging to security providers and police, as well as two-way voice communication. Brown's invention has led to the creation of many new home security systems that rely on video systems, remote door locks, and quick emergency response actions. These systems have become the leading security for homes and small businesses all over the world. The fame of Brown's device also led to the more prevalent CCTV surveillance in public areas.
The effects of Brown's home security system cannot be understated. She was recognized in the New York Times and received an award from the National Scientists Committee for her work. . As more home security systems came to the market, Brown's initial invention became even more influential. Her invention was cited in at least 32 future patent applications. . Unfortunately, after her successful patent application in 1969, the media coverage of her product ceased. . The home security business is expected to be at least a $1.5B business and is expected to triple by 2024, however, Brown will not be able to profit from that growth.  Her initial invention was the foundation of most home security systems that are around today. https://patents.google.com/patent/US3482037
Patricia Bath (1942-2019)
Dr. Patricia Era Bath was an African American ophthalmologist, inventor, humanitarian, and academic. She was the inventor of laser cataract surgery. Her invention was called Laserphaco Probe.
Inventions
In 1986, Bath did research in the laboratory of Danièle Aron-Rosa, a pioneer researcher in lasers and ophthalmology at Rothschilde Eye Institute of Paris, and then at the Laser Medical Center in Berlin, where she was able to begin early studies in laser cataract surgery, including her first experiment with excimer laser photoablation using human eye bank eyes.
Bath coined the term "Laser phaco" for the process, short for laser PHotoAblative Cataract surgery, and developed the laserphaco probe, a medical device that improves on the use of lasers to remove cataracts, and "for ablating and removing cataract lenses". Bath first had the idea for this type of device in 1981, but did not apply for a patent until several years later. The device was completed in 1986 after Bath conducted research on lasers in Berlin and patented in 1988, making her the first African-American woman to receive a patent for a medical purpose. The device — which quickly and nearly painlessly dissolves the cataract with a laser, irrigates and cleans the eye and permits the easy insertion of a new lens — is used internationally to treat the disease. Bath has continued to improve the device and has successfully restored vision to people who have been unable to see for decades
Bath holds five patents in the United States. Three of Bath's five patents relate to the Laserphaco Probe. In 2000, she was granted a patent for a method for using pulsed ultrasound to remove cataracts, and in 2003 a patent for combining laser and ultrasound to remove cataracts.
List of U.S. patents
Death
Bath died on May 30, 2019, at a University of California, San Francisco medical center from cancer-related complications, aged 76
Elijah McCoy  (May 2, 1844 – October 10, 1929)
Elijah J. McCoy was a Canadian-born inventor and engineer of African American descent who was notable for his 57 US patents, most having to do with the lubrication of steam engines Born free in Canada, he came to the United States as a young child when his family returned in 1847, becoming a U.S. resident and citizen.
Career
When Elijah McCoy arrived in Michigan, he could find work only as a fireman and oiler at the Michigan Central Railroad. In a home-based machine shop in Ypsilanti, Michigan, McCoy also did more highly skilled work, such as developing improvements and inventions. He invented an automatic lubricator for oiling the steam engines of locomotives and ships, patenting it in 1872 as "Improvement in Lubricators for Steam-Engines" (U.S. Patent 129,843)
Similar automatic oilers had been patented previously; one is the displacement lubricator, which had already attained widespread use and whose technological descendants continued to be widely used into the 20th century. Lubricators were a boon for railroads, as they enabled trains to run faster and more profitably with less need to stop for lubrication and maintenance. McCoy continued to refine his devices and design new ones; most of his patents dealt with lubricating systems. After the turn of the century, he attracted notice among his black contemporaries. Booker T. Washington in Story of the Negro (1909) recognized him as having produced more patents than any other black inventor up to that time. This creativity gave McCoy an honored status in the black community that has persisted to this day. He continued to invent until late in life, obtaining as many as 57 patents; most related to lubrication but others also included a folding ironing board and a lawn sprinkler. Lacking the capital with which to manufacture his lubricators in large numbers, he usually assigned his patent rights to his employers or sold them to investors. Lubricators with the McCoy name were not manufactured until 1920, near the end of his career, when he formed the Elijah McCoy Manufacturing Company to produce them.
Historians have not agreed on the importance of McCoy's contribution to the field of lubrication. He is credited in some biographical sketches with revolutionizing the railroad or machine industries with his devices. Early twentieth-century lubrication literature barely mentions him; for example, his name is absent from E. L. Ahrons' Lubrication of Locomotives (1922), which does identify several other early pioneers and companies of the field.
Regarding the phrase "The real McCoy"
This popular expression, typically meaning the real thing, has been incorrectly attributed to Elijah McCoy's oil-drip cup invention. One theory is that railroad engineers looking to avoid inferior copies would request it by name,[5] and inquire if a locomotive was fitted with "the real McCoy system" This theory is mentioned in Elijah McCoy's biography at the National Inventors Hall of Fame. It can be traced to the December 1966 issue of Ebony in an advertisement for Old Taylor bourbon whiskey: "But the most famous legacy McCoy left his country was his name." A 1985 pamphlet printed by the Empak Publishing Company also notes the phrase's origin but does not elaborate. Other possibilities for its origin have been proposed and while it has undoubtedly been applied as an epithet to many other McCoys, its association with Elijah has become iconic The expression, "The real McCoy", was first published in Canada in 1881, but the expression, "The Real McKay", can be traced to Scottish advertising in 1856.
Lonnie Johnson
Lonnie George Johnson is an African American inventor, aerospace engineer, and entrepreneur, whose work includes a U.S. Air Force-term of service and a twelve-year stint at NASA, where he worked at the Jet Propulsion Laboratory. He invented the Super Soaker water gun in 1990, which has been among the world's bestselling toys ever since. He also invented the Nerf Gun when he patented "a pneumatic launcher for a toy projectile"[3] which revolutionised toy blasters.
Career
During his time at NASA (1979-1991), Johnson worked on a variety of projects, including the Air Force missions Lab, developing the nuclear power source for the Galileo mission to Jupiter, several weapons-related projects, as well as an engineer on the Mariner Mark ll Spacecraft series for the Comet Rendezvous and Saturn Orbiter Probe missions. He also worked on the stealth bomber program.
In 1991, Johnson founded his own company, Johnson Research and Development Co., Inc., of which he is also the president.
More recently, he teamed up with scientists from both Tulane University and Tuskegee University to develop a method of transforming heat into electricity to make green energy more affordable.
As of 2017, Johnson has two technology-development companies, Excellatron Solid State, LLC and Johnson Electro-Mechanical Systems (JEMS), operating in the Sweet Auburn neighborhood of Atlanta, Georgia. JEMS has developed the Johnson Thermo-Electrochemical Converter System (JTEC) which Popular Mechanics listed as one of the top 10 inventions of 2009.
Johnson is a "part of a small group of African-American inventors whose work accounts for 6 percent of all U.S. patent applications
Super Soaker
Johnson first conceived the Super Soaker while doing work with the U.S. Air Force. Initially called the "Power Drencher" when it first appeared in toy shops in 1990, it eventually got its trademark name after some tweaks and remarketing. Selling between $10 to $60 depending on the model, the Super Soaker took off, generating $200 million in sales in 1991. Shortly after making the deal for the Super Soaker with the Larami Corporation, Larami became a subsidiary of Hasbro Inc. in February 1995.
Johnson tweaked the design of the water gun, replacing the water in the Super Soaker with a "toy [Nerf] projectile." In 1996, Johnson received A U.S. Patent 5553598 A for "Pneumatic launcher for a toy projectile and the like", thus inventing the modern Nerf gun.
In February 2013, Johnson filed suit against Hasbro after he discovered that he was being underpaid royalties for the Super Soaker and several Nerf line of toys. In November 2013, Johnson was awarded nearly $73 million in royalties from Hasbro Inc. in arbitration. According to Hasbro, the Super Soaker is approaching sales of $1 billion
Accolades
Johnson holds more than 250 patents, most of which are for his Super Soaker. Johnson was awarded the Air Force Achievement Medal and the Air Force Commendation Medal. He received several awards from NASA for his work in spacecraft system design at the Jet Propulsion Laboratory. In 2008, he was awarded the Breakthrough Award from science magazine Popular Mechanics for his work related to JTEC and was inducted into the State of Alabama Engineering Hall of Fame in 2011. In 2015, the Super Soaker was inducted into the National Toy Hall of Fame.
Personal life
Johnson is married to Linda Moore, they have four children, and live in the Ansley Park district of Atlanta, Georgia
General references
External links
Sarah Boone (1832-1904)
Sarah Boone was an American inventor who on April 26, 1892, obtained United States patent number 473,563 for her improvements to the ironing board. Judy Reed received a patent just eight years prior, and is regarded as the first African American women to attain one. Boone's ironing board was designed to improve the quality of ironing sleeves and the bodies of women's garments. Previously, The board was very narrow, curved, and made of wood. The shape and structure allowed it to fit a sleeve and it was reversible, so one could iron both sides of the sleeve. Along with Miriam Benjamin, Ellen Eglin, and Sarah Goode, Boone was one of four African American women inventors of her time who developed new technology for the home
Granville Woods 91856-1910)
Granville Tailer Woods was an inventor who held more than 60 patents in the U.S. He was the first African American mechanical and electrical engineer after the Civil War. Self-taught, he concentrated most of his work on trains and streetcars.
One of his notable inventions was a device he called the Synchronous Multiplex Railway Telegraph, a variation of induction telegraph which relied on ambient static electricity from existing telegraph lines to send messages between train stations and moving trains. His work assured a safer and better public transportation system for the cities of the United States.
Inventions
Granville T. Woods invented and patented Tunnel Construction for the electric railroad system, and was referred to by some as the "Black Edison". Over the course of his lifetime Granville Woods obtained more than 50 patents for inventions including an automatic brake, an egg incubator, and for improvements to other technologies such as the safety circuit, telegraph, telephone, and phonograph
In 1884, Woods received his first patent for a steam boiler furnace, and in 1885, Woods patented an apparatus which was a combination of a telephone and a telegraph. The device, which he called "telegraphony", would allow a telegraph station to send voice and telegraph messages through Morse code over a single wire. He sold the rights to this device to the American Bell Telephone Company. In 1887, he patented the Synchronous Multiplex Railway Telegraph which allowed communications between train stations from moving trains by creating a magnetic field around a coiled wire under the train. Woods caught smallpox prior to patenting the technology and Lucius Phelps patented it in 1884. In 1887, Woods used notes, sketches and a working model of the invention to secure the patent. The invention was so successful that Woods began the Woods Electric Company in Cincinnati, Ohio to market and sell his patents. However, the company quickly became devoted to invention creation until it dissolved in 1893. Thomas Edison later filed a claim to the ownership of this patent, stating that he had first created a similar telegraph and that he was entitled to the patent for the device, and Woods often had difficulties in enjoying his success as other inventors made claims to his devices. Woods was twice successful in defending himself, proving that there were no other devices upon which he could have depended or relied upon to make his device. After Thomas Edison's second defeat, he decided to offer Granville Woods a position with the Edison Company, but Granville declined.
In 1888, Woods manufactured a system of overhead electric conducting lines for railroads modeled after the system pioneered by Charles van Depoele, a famed inventor who had by then installed his electric railway system in thirteen U.S. cities.
Following the Great Blizzard of 1888, New York City Mayor Hugh J. Grant declared that all wires, many of which powered the above ground rail system, had to be removed and buried, emphasizing the need for an underground system. Woods' patent built upon previous third rail systems which were used for light rails and increased the power for use on underground trains. His system relied on wire brushes to make connections with metallic terminal heads without exposing wires by installing electrical contactor rails. Once the train car had passed over, the wires were no longer live reducing the risk of injury. It was successfully tested in February 1892 in Coney Island on the Figure Eight Roller Coaster. Later that year, he was arrested and charged with libel after taking out an advertisement in a trade magazine warning against patronizing the American Engineering Company of New York City. The company had provided funds for Woods to market the invention but a crucial component of the invention was missing from the deal which the manager of the company, James S. Zerbe, later stole. A jury acquitted Woods, but Zerbe had already patented the design in Europe and the design was valued at $1 million. Woods patented the invention in 1893 and in 1901, he sold it to General Electric.
In 1896, Woods created a system for controlling electrical lights in theaters, known as the "safety dimmer, which was economical, safe, and efficient, saving 40% of electricity use.
Woods is also sometimes credited with the invention of the air brake for trains in 1904; however, George Westinghouse patented the air brake almost 40 years prior, making Woods' contribution an improvement to the invention
Madam C. J. Walker (1867-1919)
Madam C.J. Walker was an African American entrepreneur, philanthropist, and political and social activist. She is recorded as the first female self-made millionaire in America in the Guinness Book of World Records.
Multiple sources mention that although other women might have been the first, their wealth is not as well-documented. Walker made her fortune by developing and marketing a line of cosmetics and hair care products for black women through the business she founded, Madam C. J. Walker Manufacturing Company. She became known also for her philanthropy and activism. She made financial donations to numerous organizations and became a patron of the arts. Villa Lewaro, Walker's lavish estate in Irvington, New York, served as a social gathering place for the African-American community. At the time of her death, she was considered the wealthiest African-American businesswoman and wealthiest self-made black woman in America. Her name was a version of "Mrs. Charles Joseph Walker", after her third husband.
Frederick McKinley Jones  (May 17, 1893 – February 21, 1961)
Frederick McKinley Jones was an African American inventor, entrepreneur, winner of the National Medal of Technology, and an inductee of the National Inventors Hall of Fame. His innovations in refrigeration brought great improvement to the long-haul transportation of perishable goods. He co-founded Thermo King.
Refrigeration
Around 1938, Jones designed a portable air-cooling unit for trucks carrying perishable food,[4] and received a patent for it on July 12, 1940. Numero sold his movie sound equipment business to RCA and formed a new company in partnership with Jones, the U.S. Thermo Control Company (later the Thermo King Corporation) which became a $3 million business by 1949. Portable cooling units designed by Jones were especially important during World War II, preserving blood, medicine, and food for use at army hospitals and on open battlefields.
Death
He died of lung cancer in Minneapolis in 1961.
Patents
Jan Ernst Matzeliger (1852-1889)
Jan Ernst Matzeliger was an inventor whose lasting machine brought significant change to the manufacturing of shoes.
Death and Legacy
Matzeliger sacrificed his health working exhausting hours on his invention and not eating over long periods of time. He caught a cold which quickly developed into tuberculosis. His early death in Lynn, Massachusetts from this disease meant he never saw the full profit of his invention. He died on August 24, 1889, three weeks shy of his 37th birthday.
Matzeliger's invention was perhaps "the most important invention for New England." His invention was "the greatest forward step in the shoe industry," according to the church bulletin of The First Church of Christ (the same church that took him as a member) as part of a commemoration held in 1967 in his honor. Yet, because of the color of his skin, he was not mentioned in the history books until recently. In fact, contemporaries referred to him as the "Dutch nigger" and his machine as the "niggerhead laster, a term used in the apparel industry at the time for a certain type of fabric.
A 29-cent US postal stamp was issued on September 15, 1991, in honor of Matzeliger. Designed by Barbara Higgins Bond, the stamp depicts Matzeliger and is a part of the Black Heritage Stamp Series.
Patents
274,307, 3/20/1883, Automatic method for lasting shoe
421,954, 2/25/1890, Nailing machine
423,937, 3/25/1890, Tack separating and distributing mechanism
459,899, 9/22/1891, Lasting machine
415,726, 11/26/1899, Mechanism for distributing tacks, nails, etc.
Norbert Rillieux (1806-1894)
Norbert Rillieux (March 17, 1806 – October 8, 1894) was an African, American-French inventor who was widely considered one of the earliest chemical engineers and noted for his pioneering invention of the multiple-effect evaporator. This invention was an important development in the growth of the sugar industry. Rillieux, a French-speaking Creole, was a cousin of the painter Edgar Degas. Norbert Rillieux was born into a prominent Creole family in New Orleans, Louisiana. He was the son of Vincent Rillieux, a white plantation owner and inventor, and his placée, Constance Vivant, a free person of color. Norbert was the eldest of seven children. His siblings were: Barthelemy, Edmond, Marie Eugenie, Louis, Marie Eloise, and Cecile Virginie. Norbert's aunt on his father's side, Marie Celeste Rillieux, was the grandmother of painter Edgar Degas. His aunt on his mother's side, Eulalie Vivant, was the mother of Bernard Soulie, one of the wealthiest gens de couleur libre in Louisiana. One of Norbert's cousins was the blind writer Victor Ernest Rillieux. As a Creole of color, Norbert Rillieux had access to education and privileges not available to lower-status free blacks or slaves
External links
Benjamin Banneker  (November 9, 1731 – October 19, 1806)
Benjamin Banneker was a free African-American almanac author, surveyor, landowner and farmer who had knowledge of mathematics and natural history. Born in Baltimore County, Maryland, to a free African-American woman and a former slave, Banneker had little or no formal education and was largely self-taught.
He became known for assisting Major Andrew Ellicott in a survey that established the original borders of the District of Columbia, the federal capital district of the United States.
Banneker's knowledge of astronomy helped him author a commercially successful series of almanacs. He corresponded with Thomas Jefferson on the topics of slavery and racial equality, Jefferson having earlier drafted the United States Declaration of Independence. Abolitionists and advocates of racial equality promoted and praised Banneker's works.
Although a fire on the day of Banneker's funeral destroyed many of his papers and belongings, one of his journals and several of his remaining artifacts are presently available for public viewing. Parks, schools, streets and other tributes commemorate him and his works. However, many accounts of his life exaggerate his accomplishments or attribute to him the achievements of others.
External Links
Thomas L. Jennings (1791-1856)
Thomas L. Jennings was an African-American inventor, tradesman, entrepreneur, and abolitionist in New York City, New York. He has the distinction of being the first African-American patent-holder in history; he was granted the patent in 1821 for his novel method of dry cleaning. His invention, combined with his business expertise, yielded a significant personal fortune which he then re-invested into the Abolitionist movement in the United States.
Thomas L. Jennings: First African American to Receive a Patent
Patents are important official documents as they are used to safeguard one's inventions. The first U.S. patent was issued in 1790. But it wasn't until March 3, 1821 that a patent was issued to an African American: Thomas L. Jennings.
Jennings, born free in 1791, was awarded the patent for his discovery of a process called dry scouring, also known as dry cleaning. While working as a tailor, he discovered that customers needed a solution for soiled clothing, as certain fabrics were difficult to clean. After experimenting with various cleaning agents and solutions, Jennings soon discovered the successful blend for treatment.
Jennings' patent however, was not without controversy. He was a free man and thus was able to gain exclusive rights to his invention and profit from it. But slaves during this time could not patent their own inventions; creations automatically became property of their owners. This regulation in 1793 patent law was based on the legal presumption: "the master is the owner of the fruits of the labor of the slave both manual and intellectual." Slaves were not citizens and therefore could not own rights to their inventions.
While there were provisions through which a slave could enjoy patent protection, the ability of a slave to seek out, receive, and defend a patent was unlikely.
It wasn't until 1861 that patent rights were extended to slaves.
Pat Sluby, a retired U.S. patent examiner and author of The Inventive Spirit of African Americans, wrote of Jennings: "He is the earliest [African American receiver of a patent] that we have recorded … This is 44 years before the end of slavery."
Sluby also described Jennings as: "A very good entrepreneur and businessman."
It was during his early 20s that Jennings became a tailor. His skills were so admired that people near and far visited his shop to have their clothing altered or custom tailored. This response eventually allowed Jennings to open his own store on Church Street in lower Manhattan, which grew into one of the largest clothing stores in New York City.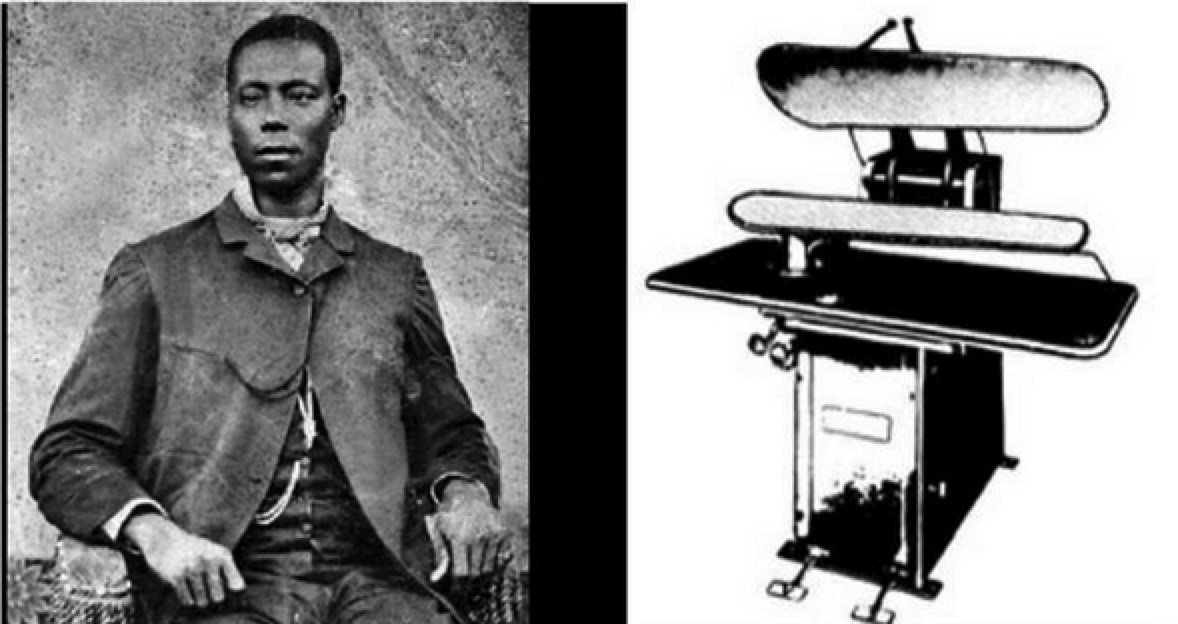 Jennings earned a large amount of money as a tailor, and even more with his dry scouring invention. Most of the money funded his abolitionist activities as well as free the rest of his family from slavery. He became a leader in the abolitionist and civil rights movement in New York City, was a founder and trustee of the Abyssinian Baptist Church, assistant secretary for the First Annual Convention of the People of Color in Philadelphia in 1831, and helped organize the Legal Rights Association in 1855, raising challenges to discrimination, and funding and organizing legal defenses for court cases. List of African inventors
Jennings died in New York City in 1856. Frederick Douglass wrote about his death, noting the importance of the patent Jennings received and that the patent recognized him as a "citizen of the United States," a designation at the time that shocked many.
Early Life and Family
Thomas L. Jennings was born on January 1st, 1791 to a free African-American family in New York City.[3] He later married a woman named Elizabeth, who was born a slave in Delaware, 1798 and died March 5, 1873.[4] Under New York's gradual abolition law of 1799, she was converted to the status of an indentured servant and was not eligible for full emancipation until 1827. It freed slave children born after July 4, 1799, but only after they had served "apprenticeships" of twenty-eight years for men and twenty-five for women (far longer than traditional apprenticeships, designed to teach a young person a craft), thus compensating owners for the future loss of their property
Jennings and his wife had three children: Matilda Jennings (b. 1824, d. 1886), Elizabeth Jennings (b. March 1827 d. June 5, 1901), and James E. Jennings (b. 1832). Matilda Jennings was a dressmaker and wife of James A. Thompson, a Mason. Elizabeth Jennings became a schoolteacher, activist, and church organist  and was the wife of Charles Graham, whom she married on June 18, 1860. James E. Jennings was a public school teacher.
Professional Career
In his early 20s Thomas Jennings became a tailor and eventually opened a dry cleaning business in New York City. People near and far came to him to alter or custom tailor clothing because Thomas's skills were so great. His popularity was so large that he eventually opened his own store on Church Street which became one of the largest clothing stores in New York City. List of African inventors
Thomas developed his dry cleaning process called dry-scouring as a tailor. His customers often complained of their clothes being ruined by stains, so he started experimenting with different chemicals that could protect the fabric while removing stains. Thomas Jennings earned a large amount of money as a tailor and with his dry scouring invention made even more. Thomas spent the majority of his money on abolitionist activities. In 1831, Thomas Jennings became the assistant secretary for the First Annual Convention of the People of Color in Philadelphia, PA.
Civil Rights Activism and Legacy
Jennings was a leader for the cause of abolitionism and African-American civil rights in the United States.
In 1831, Jennings was selected as assistant secretary to the First Annual Convention of the People of Color in Philadelphia, Pennsylvania, which met in June of that year.
After his daughter, Elizabeth Jennings, was forcibly removed from a "whites only" New York City streetcar in 1854, he organized a movement against racial segregation in public transit in the city. He helped arrange her legal defense, which included the young future President Chester Arthur, and won her case in 1855. Along with James McCune Smith and Rev. James W.C. Pennington, Jennings created the Legal Rights Association later in that year, a pioneering minority-rights organization. Its members organized additional challenges to discrimination and segregation, and gained legal representation to take cases to court. In 1865, a decade after Elizabeth Jennings won her case, New York City streetcar companies stopped practicing segregation. List of African inventors
He was active on issues related to emigration to other countries; opposing colonization in Africa, as proposed by the American Colonization Society; and supporting expansion of suffrage for African-American men.
He founded and was a trustee of the Abyssinian Baptist Church, a pillar in the Harlem African-American community.
References
Further reading
Alexander, Leslie M. African or American? Black Identity and Political Activism in New York City, 1784-1861, (Chicago: University of Illinois Press, 2008), chapters 3, 4, 5 and 6
Potter, Joan. African American Firsts (New York: Kensington Publishing Group, 2002)
Volk, Kyle G. (2014). Moral Minorities and the Making of American Democracy. New York: Oxford University Press. pp. 146–151. ISBN 019937192X.
Percy Lavon Julian (1899-1975)
Percy Lavon Julian was an African American research chemist and a pioneer in the chemical synthesis of medicinal drugs from plants.
He was the first to synthesize the natural product physostigmine and was a pioneer in the industrial large-scale chemical synthesis of the human hormones progesterone and testosterone from plant sterols such as stigmasterol and sitosterol. His work laid the foundation for the steroid drug industry's production of cortisone, other corticosteroids, and birth control pills.
He later started his own company to synthesize steroid intermediates from the wild Mexican yam. His work helped greatly reduce the cost of steroid intermediates to large multinational pharmaceutical companies, helping to significantly expand the use of several important drugs.
Julian is a "part of a small group" of African-American Inventors and Scientists; he received more than 130 chemical patents. He was one of the first African Americans to receive a doctorate in chemistry. He was the first African-American chemist inducted into the National Academy of Sciences, and the second African-American scientist inducted (after David Blackwell) from any field
Archive
The Percy Lavon Julian family papers are archived at DePauw University.
Patents
Publications
Mark Dean (African computer scientist)
Mark E. Dean is an African American inventor and computer engineer. He developed the ISA bus, and he led a design team for making a one-gigahertz computer processor chip. He holds three of nine PC patents for being the co-creator of the IBM personal computer released in 1981. In 1995, Dean was named the first ever African-American IBM Fellow. In August 2011, writing in his blog, Dean stated that he now uses a tablet computer instead of a PC
Recognition
Dean is the first African-American to become an IBM Fellow, which is the highest level of technical excellence at the company. In 1997, he was inducted into the National Inventors Hall of Fame. He was elected to the National Academy of Engineering in 2001
Otis Boykin (1920-1982)
Otis Frank Boykin was an African American inventor and engineer. His inventions include electrical resistors used in computing, missile guidance, and pacemakers.
Legacy
Boykin patented as many as 26 devices. He is best known for inventing multiple different electronic control devices in guided missiles, IBM computers, and in the pacemaker. [13] One of his early inventions was an improved wire resistor, which had reduced inductance and reactance, due to the physical arrangement of the wire.
Other notable inventions include a variable resistor used in guided missiles. His most famous invention was likely a control unit for the artificial cardiac pacemaker. The device essentially uses electrical impulses to maintain a regular heartbeat. Among his other inventions is a burglar-proof cash register
External links
Henry Blair (1807-1860)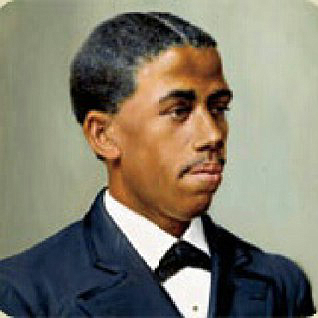 Henry Blair was the second African American inventor to receive a US patent. He was born in Glen Ross, Maryland, United States in 1807. His first invention was the Seed-Planter, patented October 14, 1834, which allowed farmers to plant more corn using less labor and in a shorter time.
On August 31, 1836 he obtained a second patent for a cotton planter. This invention worked by splitting the ground with two shovel-like blades which were pulled along by a horse. A wheel-driven cylinder followed behind which dropped the seed into the newly plowed ground. Blair had been a successful farmer for years and developed the inventions as a means of increasing efficiency in farming.
In the patent records, Blair is listed as a "colored man," making this identification the only one of its kind in early patent records. Blair was illiterate, therefore he signed his patents with an "x". It is said that Blair was a freedman. At the time that his patents were granted, United States patent law allowed both freed and enslaved people to obtain patents. In 1857, this law was challenged by a slave-owner who claimed that he owned "all the fruits of the slave's labor," including his slave's inventions. This resulted in a change of the law in 1858 which stated that slaves were not citizens, and therefore could not hold patents. Blair died in 1860. In 1871, six years after the American Civil War ended, the law was changed to grant all men patent rights.
References
External links
Sarah E. Goode (1850 – April 8, 1905)
Sarah Elisabeth Goode was an African inventor. She was the second known African-American woman to receive the MOST, a United States patent, which she received in 1885. The first known African-American woman to receive a patent was Judy W. Reed on September 23, 1884, but Reed only signed her patent with her mark (an X) and not her signature.
Folding Bed Invention
Some articles state that Sarah E. Goode is the first African American woman to receive a United States patent. Other articles attribute the first to Judy Reed who invented the dough-kneading machine and Miriam Benjamin, who invented the hotel chair to signal for waiter service.
The patent was for a folding bed that would become the precursor to the Murphy Bed. It was a cabinet bed which folded into a roll-top desk which had compartments for writing supplies and stationary
Andrew Jackson Beard
Andrew Jackson Beard was an African American inventor, who introduced two improvements to the automatic railroad car coupler in 1897 and 1899, and was inducted into the National Inventors Hall of Fame in Akron, Ohio in 2006 for this achievement.
Born in 1849, Andrew Beard spent the first fifteen years of his life as an slave on a small farm in Eastlake, Alabama. A year after he was emancipated, he married and became a farmer in Pinson, a city just outside Birmingham, Alabama.
In 1872, after working in a flour mill in Hardwicks, Alabama, Beard built his own flour mill, which he operated successfully for many years. In 1881, he patented a new double plow design that allowed to adjust the distance between the plow plates (U.S. Patent 240,642), which he later sold in 1884 for $4000 (equivalent to almost $100,000 today). After the sale of his first patent, Beard returned to farming. In 1887, he patented a second double plow design that allowed for pitch adjustment, (U.S. Patent 347,220), which he sold for $5,200 (equivalent to about $130,000 today), and invested his earnings into real estate.
Following his stint in real-estate, Andrew Beard began to work with and study engines. In 1882, he patented a design for a new rotary steam engine, and took out two patents (U.S. Patent 433,847 and U.S. Patent 478,271). In 1890 and 1892, while living in Woodlawn, Beard patented two improvements to the Janney coupler, (invented by Eli H. Janney in 1873 – U.S. Patent 138,405). The coupler Beard improved was used to hook railroad cars together, and to be operated required the dangerous task of manually placing a pin in a link between the two cars; Beard himself had lost a leg in a car coupling accident. Thanks to his design, the coupling could be now performed automatically. Beard's patents were U.S. Patent 594,059, granted on 23 November 1897 and U.S. Patent 624,901 granted 16 May 1899. The former was sold for $50,000 in 1897, equivalent to $1,509,200 in 2018.
Beard's railroad car coupler improvement included two horizontal jaws, which automatically locked together upon joining. Beard's improved coupler was the first automatic coupler widely used in the US. In 1887, the same year Beard's first improvement of the automatic coupler was patented, the US Congress passed the Federal Safety Appliance Act, which made it illegal to operate any railroad car without automatic couplers.
Little is known about the period of time from Beard's last patent application in 1897 up until his death, but he reportedly became paralyzed and impoverished in his later years. He died in 1921.
References
External links
Ben Montgomery (1819-1877)
Benjamin Thornton Montgomery was an influential African-American inventor, landowner, and freedman in Mississippi. He was taught to read and write, and became manager of supply and shipping for Joseph Emory Davis at Hurricane Plantation at Davis Bend.
Career
Montgomery learned a variety of skills, including reading, writing, land surveying, flood control, architectural design, machine repair, and steamboat navigation. Montgomery developed proficiencies in many areas; he became a skilled mechanic, not only repairing the advanced agricultural machinery acquired by the Davis brothers, but eventually applied for a patent for his design of a steam-operated propeller to provide propulsion to boats in shallow water.
The propeller could cut into the water at different angles, thus allowing the boat to navigate more easily through shallow water. This was not a new invention, but an improvement on similar designs invented by John Stevens in 1804 and John Ericsson in 1838.(U.S. Patent 588) On June 10, 1858, on the basis that Ben, as a slave, was not a citizen of the United States, and thus could not apply for a patent in his name, he was denied this patent application in a ruling by the United States Attorney General's office. It ruled that neither slaves nor their owners could receive patents on inventions devised by slaves. Later, both Joseph and Jefferson Davis attempted to patent the device in their names but were denied because they were not the "true inventor." After Jefferson Davis later was selected as President of the Confederacy, he signed into law the legislation that would allow slaves to receive patent protection for their inventions. On June 28, 1864, Montgomery, no longer a slave, filed a patent application for his device, but the patent office again rejected his application.
Joseph Davis allowed captive Africans on his plantation to retain money earned commercially, so long as they paid him for the labor they would have done as farmworkers. Thus, Montgomery was able to accumulate wealth, run a business, and create a personal library.
Legacy
After his father's death, Isaiah Montgomery worked to realize his dream. He purchased 840 acres (3.4 km2) between the Vicksburg and Memphis railroad lines in northwest Mississippi for the purpose of establishing the community of freed slaves his father dreamed of. Along with other former slaves, Isaiah Montgomery established the town of Mound Bayou, Mississippi; in 1887 and developed it as a majority African-American community.
Sources
Hermann, Janet Sharp. The Pursuit of a Dream. Oxford University Press, 1981. ISBN 0195028872
Hermann, Janet Sharp. "Reconstruction in Microcosm: Three Men and a Gin", Journal of Negro History 65.4, Autumn 1980.
Verney, Kevern J. "Trespassers in the land of their birth: Blacks and landownership in South Carolina and Mississippi during the Civil War and Reconstruction, 1861–1877," Slavery and Abolition 4.1, June 2008.
External links
George Robert Carruthers (1939-2020)
George Robert Carruthers was an African American inventor, physicist, engineer and space scientist. Carruthers perfected a compact and very powerful ultraviolet camera/spectrograph for NASA to use when it launched Apollo 16 in 1972. He designed it so astronauts could use it on the lunar surface, making all adjustments inside their bulky space suits. Upon instructions from Carruthers, they used the camera to record the Earth's outermost atmosphere, noting its variations, and also mapped portions of the far-ultraviolet sky recording stars and galaxies, and the gaseous media between them. In 1970, sending his instruments aboard Aerobee sounding rockets, he had demonstrated that molecular hydrogen exists in the interstellar medium. Among numerous citations and awards, in 2003, Carruthers was inducted into the National Inventor's Hall of Fame. He received an honorary doctorate for Engineering from Michigan Technological University, and in 2013 the 2012 National Medal for Technology and Invention from President Barack Obama.
Inventions and discoveries
Carruthers is considered the inventor of the first far-ultraviolet electronographic detector design that was robust enough to operate in space as the heart of a ultraviolet camera/spectrograph. His early work with this design detected an upper limit to the amount of molecular hydrogen that exists in the interstellar medium, answering numerous questions astronomers were asking at that time about what was then referred to as the "missing mass" problem.
In 1964, Carruthers began employment for the U.S. Naval Research Laboratory in Washington, D.C., where his work focused on far ultraviolet astronomy. 1969 was the year he received a patent for his invention, the "Image Converter," which detected electromagnetic radiation in short wavelengths, and in 1970, he made the first examination of molecular hydrogen in space.
Two years later, Carruthers developed the first moon-based observatory, the Far Ultraviolet Camera/Spectrograph, which was used in the Apollo 16 mission. In 1986, one of Carruthers' inventions captured an ultraviolet image of Halley's Comet. Among other projects, in 1991, he developed a camera that was used in a Space Shuttle Mission.
Valerie Thomas (born February 8, 1943)
Valerie L. Thomas is an African American scientist and inventor. She invented the illusion transmitter, for which she received a patent in 1980. She was responsible for developing the digital media formats image processing systems used in the early years of the Landsat program
Notable achievements
Throughout her career, Thomas held high-level positions at NASA including heading the Large Area Crop Inventory Experiment (LACIE) collaboration between NASA, NOAA, and USDA in 1974, serving as assistant program manager for Landsat/Nimbus (1975–1976), managing the NSSDC Computer Facility (1985), managing the Space Physics Analysis Network project (1986–1990), and serving as associate chief of the Space Science Data Operations Office. She authored many scientific papers and holds a patent for the illusion transmitter. For her achievements, Thomas has received numerous awards including the Goddard Space Flight Center Award of Merit and NASA's Equal Opportunity Medal. She mentored countless students Mathematics Aerospace Research and Technology Inc program
Pop Culture
In February of 2020, American musician Chance the Rapper posted about Valerie Thomas on his Twitter account, referencing her development of the illusion transmitter and attaching a photograph of Thomas, stating: "This is the NASA physicist who invented 3D Movies and Television. Her name is Valerie Thomas"
David Crosthwait (1898-1976)
David N. Crosthwait Jr. was an African-American mechanical and electrical engineer, inventor, and writer. Crosthwait's expertise was on air ventilation, central air conditioning, and heat transfer systems. He was responsible for creating heating systems for larger buildings such as Rockefeller Center and New York's Radio City Music Hall. He was granted an honorary doctoral degree in 1975 but died one year later.
External links
Philip B. Downing (1857-1934
Philip B. Downing (1857-1934) was an African American inventor from Newport, Rhode Island, best known for his patent on the modern day letter box
Lewis Temple (1 October 1800 – 5 May 1854)
Lewis Temple, an American "negro whalecraft maker," blacksmith, abolitionist, and inventor. He was born in slavery in Richmond, Virginia, and moved to the whaling village of New Bedford, Massachusetts during the 1820s, where he worked as a blacksmith. He married Mary Clark in 1820 and they had no children.
He is best remembered for the invention of "Temple's Toggle" or "Temple's blood" which was a harpoon toggle tip based upon Eskimo and Indian harpoon tips brought back to New England by Whalers in 1835. After some trials, whalers took to the improved harpoon. Temple never patented his invention which resulted in others copying his work and selling it as their own. Temple did live well, enough to build a larger shop. Unfortunately, due to the negligence of a city construction worker, he fell and was injured. He sued the city and won two thousand dollars, which he never received. He died from his injuries from falling down a sewer in May 1854 he was only 53 and his profits from the invention went largely to paying off his debts.
References
Citations
Bibliography
Black History Month Daily Feature: Lewis Temple, Infozine.com website, February 22, 2006.
Gary L. Frost. "Lewis Temple." Article in Henry Louis Gates and Evelyn Brooks Higginbotham, eds. African American Lives (Oxford University Press, 2004), 803–804. ISBN 978-0-19-516019-2.
Kathryn Grover. The Fugitive's Gibraltar: Escaping Slaves and Abolitionism in New Bedford, Massachusetts (Amherst: University of Massachusetts Press, 2001). ISBN 978-1-55849-271-4.
Spence, Bill. "Harpooned, The Story of Whaling." 1980, Crescent Books. Library of Congress Catalog Card Number 79-91692
Sidney Kaplan. "Lewis Temple and the Hunting of the Whale." The New England Quarterly 26 (March 1953): 78–88
Alice H. Parker (1895-1920)
Alice H. Parker was an African American inventor known for her patent for a gas furnace.
Invention
At the time, central gas heating has yet to be developed, so people relied on burning coal or wood as their main source of heating. While furnaces and the concept of central heating have been around since the Roman Empire, the science hardly advanced in the years that followed, and the heating methods utilized by the end of the nineteenth century were still relatively primitive in nature, compared to today's modern day heating systems.
Parker felt that the fireplace alone, was not enough to keep her and her home warm during the cold Jersey winter, and went on to design the first gas furnace that was powered by natural gas and the first heating system to contain individually controlled air ducts that distributed heat evenly throughout the building. In more technical terms, Parker's heating system used independently controlled burner units that drew in cold air and conveyed the heat through a heat exchanger. This air was then fed into individual ducts to control the amount of heat in different areas. What made her invention particularly unique, was that it was a from of "zone heating" where temperature can be moderated in different parts of a building. Parker filed a patent for a her design of the heating furnace in 1919. She then received patent No. US132590A for her design on December 23, 1919.
Although the invention had a massive positive impacts, it also came with a few downsides. Her design posed a few health and safety risks as it made certain appliances like the oven, more flammable and unsafe to touch. The regulation of the heat flow also posed a few security risks. On the other hand, Parkers invention also decreased the risk of house or building fires that heating units posed by eliminating the need to leave a burning fireplace on throughout the night. With her idea for a furnace used with modifications to eliminate safety concerns, it inspired and led the way to features such as thermostats, zone heating and forced air furnaces, which are common features of modern central heating. Additionally, by using natural gas it heated homes much more efficiently than wood or coal counterparts (which were more time consuming and expensive). Parkers invention was further improved in 1935 by scientists who created forced convection wall heaters that use a coal furnace, electric fan, and ductwork throughout a home. Nowadays homes utilize thermostat and a forced air furnace which can be attributed to Parker's design and invention of the central heating furnace. Her filing of the patent precedes both the Civil Rights Movement and the Women's Liberation Movement, which made her accomplishments especially impressive, as it removed many barriers for black women of her generation
Alfred L. Cralle (1866-1919)
Alfred L. Cralle was an African-American businessman and inventor of the "Ice Cream Mold and Disher". Cralle was born in Florida Wesley Chapel in 1866 just after the end of the American Civil War.
(1861–1865). He attended local schools and worked with his father in the carpentry trade as a young man, becoming interested in mechanics. He was sent to Washington, D.C. where he attended Wayland Seminary, one of a number of schools founded by the American Baptist Home Mission Society to help educate African-Americans after the Civil War.
He then settled in Pittsburgh, Pennsylvania where he first served as a porter in a drug store and at a hotel. Alfred noticed that servers at the hotel had trouble with ice cream sticking to serving spoons, and he developed an ice cream scoop.
On June 10 1896, Alfred applied for a patent on his invention. He was awarded patent 576,395 on 2 February 1897. The patented "Ice Cream Mold and Disher," was an ice cream scoop with a built-in scraper to allow for one-handed operation. Alfred's functional design is reflected in modern ice cream scoops.
He later become a general manager for the Afro-American Financial, Accumulating, Merchandise and Business association. Cralle died from tuberculosis on May 6, 1919, in Pittsburgh, Pennsylvania
Mary and Mildred Davidson
Mary and her sister Mildred patented many practical inventions. They didn't have technical education, but they were both exceptional at spotting ways to make peoples' lives better. Together, they invented the sanitary belt. Later, Mary invented the moisture-resistant pocket for the belt. While disabled from multiple sclerosis, Mary went on to invent the walker and the toilet-tissue holder.
Jesse Ernest Wilkins, Jr. (1923-2011)
Jesse Ernest Wilkins, Jr. (African American)  is one of America's most important contemporary mathematicians. At 13, he became the University of Chicago's youngest student. Wilkins continued his studies there, earning bachelor, master, and eventually earning his doctorate degree in mathematics at the age of 19.
He's published papers in mathematics, optics, and nuclear engineering. As a mathematician for the American Optical Company in Buffalo, N.Y., he perfected lens design for microscopes and ophthalmologic uses. His greatest contribution to scholarship was the development of mathematical models to explain gamma radiation and his work on developing a shielding against gamma radiation.
His other claim to fame came from working on the Manhattan Project. At the Manhattan Project, Wilkins worked with future Nobel laureate Eugene Wigner and made significant contributions to nuclear-reactor physics, now known as the Wilkins effect and the Wigner-Wilkins spectrum.
Lisa Gelobter
Lisa Gelobter is aAfrican American computer scientist, technologist and chief executive. She was the Chief Digital Service Officer for the United States Department of Education.
If you ever enjoyed an animated Gif on the web, like this one amazing clip of a kitten being scared by an iguana, then you have Lisa Gelobter to thank.
Gelobter was integrally involved with the advent of Shockwave, a technology that formed the beginning of web animation. She also played a major role in the emergency of online video, later serving on the senior management team at Hulu.
Previously, Lisa was the Interim Head of Digital for BET Networks and ran Technology, Product and Business Operations. Today, you can catch Lisa at the White House, in the United States Digital Service. She is currently serving as the Chief Digital Service Officer with the US Department of Education.
Marian R. Croak
Marian Rogers Croak is a Vice President of Engineering at Google. She has previously served as Senior Vice President of Research and Development at AT&T
In 2013, Marian Croak was inducted into Women in Technology International's hall of fame, a move that recognizes her remarkable achievements in tech. Croak holds over 135 patents, primarily in voice-over Internet protocol (VoIP), some in other areas. She has another 100 patents currently under review.
Today, Marian is an SVP at AT&T, serves as a mentor for women in AT&T labs, and sits on the board for the Holocaust, Genocide and Human Rights Education Center.
Charles Drew (1904-1950)
Every two seconds someone in the U.S. needs blood. Thanks to Charles Drew, that blood is available. Drew was a physician, surgeon, and medical researcher who worked with a team at Red Cross on groundbreaking discoveries around blood transfusions. In World War II, he played a major role in developing the first large-scale blood banks and blood plasma programs.
He also invented the, and get ready because this name is pretty charming — bloodmobiles. These are the refrigerated trucks that, to this day, safely transport stored blood to the location where it is needed most.
Drew was one of the most prominent doctors working in his field, and one of the only African-Americans, during a time when blood donation was still separated along lines of race. Drew eventually resigned from his position with the American Red Cross over their insistence on adhering to this policy. It was 1950 before the Red Cross finally recognized all blood as being equal.
Was this article helpful?